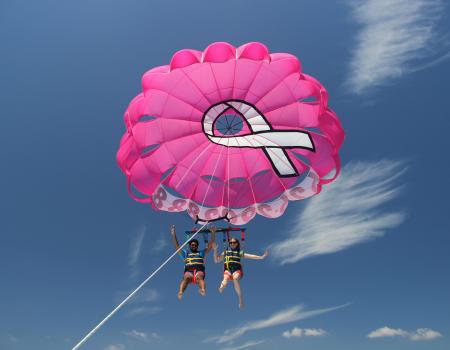 Complimentary parasail tickets Labor Day Weekend
Valid Booking Dates:
Wednesday, August 30, 2023
to
Monday, September 25, 2023
Valid for Travel Between:
Thursday, August 31, 2023
to
Saturday, September 30, 2023
Get ready to experience the beauty of Catalina Island!
Soar high in the sky and enjoy the spectacular view of the Avalon Harbor with one complimentary parasailing ticket per guest when you book a private vacation home this Labor Day Weekend. 
Promo Code: PARASAIL23 
One complimentary parasail ticket per guest max 
Special valid for 3-night minimum stays before September 30,2023 
Disclaimer: Valid for stays between Aug 30 - Sept 30, 2023. Applies to select properties only and 3-night minimum required. Not valid for previously booked reservations. Two complimentary tickets per bedroom maximum. Offers cannot be combined.  


Enjoy a first-class parasail experience on Catalina Island with Catalina Xtreme Parasail. Leran more here.